E-Invitations, Group Gifts, Charitable Giving.
How it works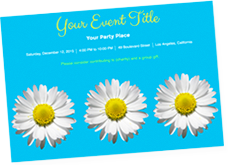 Step 1
Select custom invitations, rsvps, & thank you notes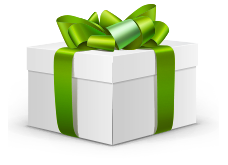 Step 2
Your guests contribute to both Group Gifts and Aarons Apple
Step 3
After the party, we send you the money & the rest to Aarons Apple

HOW YOUR CONTRIBUTION HELPS:
Aaron's Apple's primary goal is to help families cope with overwhelming medical costs. As the costs of delivering healthcare rises, the ability of families to afford the appropriate and necessary healthcare diminishes. This places enormous stress upon families. In their time of need Aaron's Apple helps families pay for expensive medication and treatments. No child should ever have to suffer in pain, and no parent should ever have to watch their child suffer because they cannot afford to pay for treatment. Aaron's Apple makes treatments possible. Your support makes Aaron's Apple possible.
Testimonials:
To Aarons Apple, Thank you for supporting my son A.N. with the resources to pay for his growth hormone treatments. Aarons Apple is a blessing! Thank you, S.N Dear Aarons Apple, On behalf of my son and my family, we would like to thank you for your support and efforts in providing my son with the means to obtain a blood test for his treatment. Its an organisation like Aarons Apple that help make daily life eaiser. Thank you, Sincerely, The R. Family ¬¬¬¬¬¬¬¬¬¬¬¬¬¬¬¬¬¬¬¬¬¬¬¬¬¬¬¬____________________________ To the wonderful staff of Aarons Apple, Thank you for your financial support and assistance with providing the funds necessary to pay for my son's Trillium costs. As a mother watching her son struggle daily with Chron's Disease, it is heartbreaking and I cant thank you enough for your help. All the best, L.B.
Get your party started