E-Invitations, Group Gifts, Charitable Giving.
How it works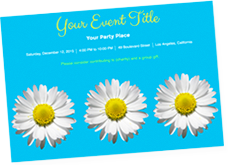 Step 1
Select custom invitations, rsvps, & thank you notes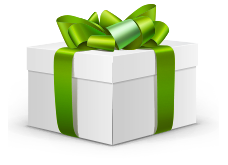 Step 2
Your guests contribute to both Group Gifts and Association to Benefit Children
Step 3
After the party, we send you the money & the rest to Association to Benefit Children

HOW YOUR CONTRIBUTION HELPS:
Your generosity can literally change a child's destiny. It's as easy as ABC. Your support will help sustain ABC's programs which include the highest quality early childhood education for infants, toddlers and preschoolers, educational advocacy, housing, health and mental health services, family support and preservation, crisis intervention, year-round youth programs, therapeutic out-of-school mentoring, a summer day camp and an open door to the East Harlem community as a refuge and resource for destitute families.
Testimonials:
ABC has been named "high performer" in an independent study of early childhood programs that "close the school-readiness gap for at-risk children." Charity Navigator has awarded ABC four out of a possible four stars. In earning a four-star rating for the third consecutive time, ABC has demonstrated exceptional financial health, governance and other best practices. Only ten percent of the charities rated have achieved three consecutive four-star ratings which indicates that ABC outperforms most other charities in America.
Get your party started