E-Invitations, Group Gifts, Charitable Giving.
How it works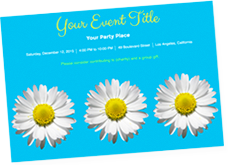 Step 1
Select custom invitations, rsvps, & thank you notes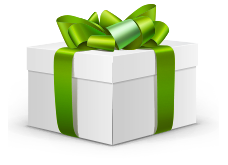 Step 2
Your guests contribute to both Group Gifts and Because I am a Girl
Step 3
After the party, we send you the money & the rest to Because I am a Girl

HOW YOUR CONTRIBUTION HELPS:
Every day, millions of girls around the world are denied their basic human rights simply because they're girls – but you can make a difference. Help safeguard and promote girls' rights by supporting the Because I am a Girl project.
Your donation supports girls and gender equality through projects like:
• Helping girls in the Philippines complete their education and engaging the community as change-makers against gender inequality and gender-based violence.
• Kick-starting young women's entrepreneurial initiatives in Colombia and teaching girls vocational and management skills as well as financial-literacy skills so they can earn and save money for their futures.
• Enrolling girls in school and training teachers to be gender-equality advocates in Uganda, which helps create protective learning environments where girls' voices are shared and heard.
Testimonials:
As moms, it was a wonderful experience watching our children instil in others the importance of giving back and how even the smallest of donations can make the biggest of impacts.
Jodi Martin
Get your party started