E-Invitations, Group Gifts, Charitable Giving.
How it works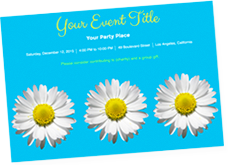 Step 1
Select custom invitations, rsvps, & thank you notes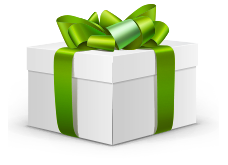 Step 2
Your guests contribute to both Group Gifts and Books For Africa
Step 3
After the party, we send you the money & the rest to Books For Africa

HOW YOUR CONTRIBUTION HELPS:
We send quality, donated books in sea containers paid for by contributions from people like you. It costs about 50 cents to send a book from the United States to Africa. Since 1988, Books For Africa has shipped more than 50 million books and served every country in Africa. They are on once-empty library shelves, in classrooms in rural schools, and in the hands of children who have never before held a book. Each book will be read over and over again. When the books arrive, they go to those who need them most: children who are hungry to read, hungry to learn, hungry to explore the world in ways that only books make possible.
Testimonials:
"Books for children and for law students can only be used for one purpose and that is that is to educate. That is soft power at work in the field. A small amount of money invested in the United States is turned into thousands of books — which, in turn, are shared by millions of young people in my country and around the continent. That is a small price to pay to help us build and develop our countries."
Ambassador James Kimonyo, Ambassador of the Republic of Rwanda to the United States, MinnPost.com, Wednesday, May 11, 2011
Get your party started