E-Invitations, Group Gifts, Charitable Giving.
How it works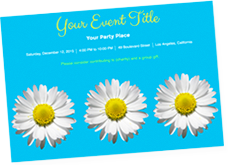 Step 1
Select custom invitations, rsvps, & thank you notes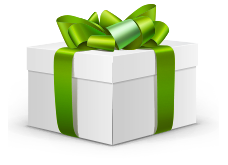 Step 2
Your guests contribute to both Group Gifts and CNIB Foundation
Step 3
After the party, we send you the money & the rest to CNIB Foundation

HOW YOUR CONTRIBUTION HELPS:
Throughout history, people who are blind or partially sighted have had to fight their whole lives. Fight to be accepted, fight to be included, fight for the same opportunities as everyone else. With your support, our goal is to end the fight. Through a range of life-enhancing programs and bold advocacy campaigns, we're working to create a future in which Canadians who are blind don't have to battle for equality, inclusion and accessibility anymore. If you believe in true equality for people who are blind or partially sighted, we hope you'll join us in this important mission.
Get your party started