E-Invitations, Group Gifts, Charitable Giving.
How it works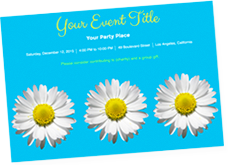 Step 1
Select custom invitations, rsvps, & thank you notes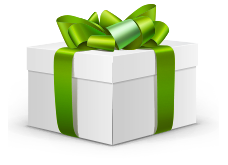 Step 2
Your guests contribute to both Group Gifts and Easter Seals Ontario
Step 3
After the party, we send you the money & the rest to Easter Seals Ontario

HOW YOUR CONTRIBUTION HELPS:
Whether you are turning 5 or 55, celebrate your birthday party with a purpose and give the gift of giving. Your donated dollars benefit Easter Seals children through: Your donation makes a direct, immediate impact on these children and families by helping to support our summer camps and financial assistance programs. Easter Seals families incur great expenses to help their children live their fullest lives possible. Wheelchairs, standers, walkers, communications devices are all extremely expensive and your donations will help provide financial aid to families who would otherwise have to manage some of these expenses on their own. Going to summer camp is the experience of a lifetime for any child! Easter Seals camps Woodeden (London, Ontario) and Merrywood (Perth, Ontario) provide amazing, fully accessible summer camp experiences to children with physical disabilities across Ontario. Your donations help to make this possible! Thank you for choosing Easter Seals, your support is greatly appreciated.
Testimonials:
"We all know what this incredible organization does for kids, but I can't help but think about what it means to the Easter Seals parents. We all want what is best for our kids. Think how tough this becomes when you have to pay thousands of dollars for wheelchairs, ramps...even camp. Easter Seals is there for the kids, yes...but for the parents too!" - Kevin Frankish (Toronto Breakfast Television host)
Heroes
Get your party started