E-Invitations, Group Gifts, Charitable Giving.
How it works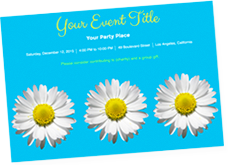 Step 1
Select custom invitations, rsvps, & thank you notes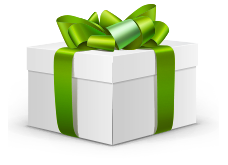 Step 2
Your guests contribute to both Group Gifts and Evergreen
Step 3
After the party, we send you the money & the rest to Evergreen

HOW YOUR CONTRIBUTION HELPS:
There are many ways your support will make a difference for children and families in your neighbourhood.
Your donations can send kids to get dirty in outdoor summer camp, or teach them how to cook with healthy, local food. Your donation can plant community gardens across your city, restore local watersheds and even help to change the way we plan and design our cities in the future!
Testimonials:
"My son came home every day eager to talk about how he'd caught frogs, tadpoles, crickets, butterflies—you name it. In fact, the weekend after his camp ended, our family visited EBW at his insistence, so he could show us the 'frog bog' and other cool spots."
– The Pourmatin Family (Green City Adventure Camp)
"I have learned so much from this experience about eating healthy food, reading labels, shopping at local markets, and how easy and inexpensive it is to make delicious and nutritious food at home. We also got more active and had fun getting our heart rate up in the midst of nature within our city."
- Grant Goodman, YMCA Academy Student and Healthy Choices Program participant
Get your party started