E-Invitations, Group Gifts, Charitable Giving.
How it works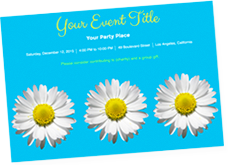 Step 1
Select custom invitations, rsvps, & thank you notes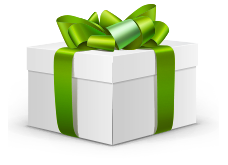 Step 2
Your guests contribute to both Group Gifts and Free Arts NYC
Step 3
After the party, we send you the money & the rest to Free Arts NYC

HOW YOUR CONTRIBUTION HELPS:
Your funds will provide over 2,000 underserved NYC children and families with quality arts education and mentoring programs.

In NYC today 1 in 3 children live in poverty, only 21% of schools have even a part-time art teacher, and over 400,000 children don't have access to afterschool programs.

Free Arts NYC brings art supplies, trained Volunteer Mentors, professional Teaching Artists and educator-vetted arts curricula into the lives of these at-risk youth. All programs are run on-site at our 31 partner agencies across New York City, including schools, homeless shelters and housing facilities. A 1:3 volunteer-to-youth ratio is maintained across all 5 core programs, as participants gain access to the art-making experience while paired with positive adult role models.

By supporting Free Arts NYC, you help to grow more resilient and hopeful children and, with them, strengthened and capable communities.
Testimonials:
"I would like to say thank you for helping my family find ourselves as a team."
- Ivan, age 10, Free Arts NYC Participant
Get your party started