E-Invitations, Group Gifts, Charitable Giving.
How it works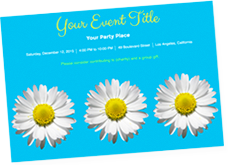 Step 1
Select custom invitations, rsvps, & thank you notes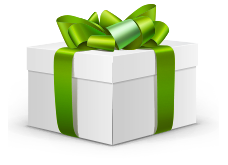 Step 2
Your guests contribute to both Group Gifts and Friends of ALYN Hospital
Step 3
After the party, we send you the money & the rest to Friends of ALYN Hospital

HOW YOUR CONTRIBUTION HELPS:
Doctors, nurses, therapists, social workers, psychologists and volunteers at ALYN all combine expertise with love and treat families, not just individual children. Physical challenges are viewed as just that – challenges - and NOT obstacles to living mobile, independent lives. Staff members work tirelessly to empower patients to reach their highest possible levels of function and mobility. As a private nonprofit hospital, ALYN receives no automatic government funding and for every dollar spent on care there is a shortfall of at least 30¢ which grows to a minimum of $3,000,000 every year. This shortfall is funded through the generosity of individuals, federations and foundations.
Testimonials:
"From my recent visit to ALYN Hospital, I can personally attest to the great work that you are all doing and my family and I were humbled by your accomplishments. I feel extremely fortunate to have involved myself with your institution and I am certain that the money that we raised will go to much needed use."
Atara - age 13
Get your party started