E-Invitations, Group Gifts, Charitable Giving.
How it works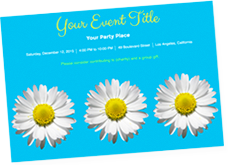 Step 1
Select custom invitations, rsvps, & thank you notes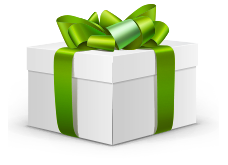 Step 2
Your guests contribute to both Group Gifts and Future Possibilities for Kids
Step 3
After the party, we send you the money & the rest to Future Possibilities for Kids

HOW YOUR CONTRIBUTION HELPS:
Engage more Kids from underserved communities in Toronto and York Region in our altruistic programs that allow children to gain essential skills in leadership, teamwork and civic engagement. By igniting Kids passions through possibility thinking and supporting their journey with trained volunteers there are no limits to what Kids can do. Whether they are lobbying with government officials, soliciting support for an animal shelter or collecting supplies for the homeless, Kids are the change they wish to see in their community. Some of our transformational programs include: -Ready, Set, Goal! Involves Kids aged 9 to 12 years old who are matched with trained 'KidCoaches' over a period of 6 months. KidCoaches inspire and empower Kids to create and accomplish their 'Goal of Contribution' that positively impacts their community. -Camp Contribution A fun and interactive week-long camp for Kids aged 9-12 years old that helps build their social awareness through visits to community organizations and short Kid-led community action projects.
Testimonials:
"I feel that Future Possibilities is a safe environment; I think more kids should join this club. I learned that it doesn't matter how old I am, I am still able to make a change in the world." [Ready, Set, Goal! 2013 Kid] "One of the best decisions I made all year was to sign up to be a KidCoach for FPK. It has been an incredibly rewarding experience to see my Kid, start to come out of his shell and develop confidence as a future leader. I am very grateful to our donors who allow this immensely impactful program to continue making a difference to underserved communities." [KidCoach from the Ready, Set, Goal! 2013 Program]
Birthday Heroes
Get your party started