E-Invitations, Group Gifts, Charitable Giving.
How it works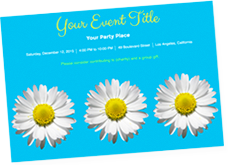 Step 1
Select custom invitations, rsvps, & thank you notes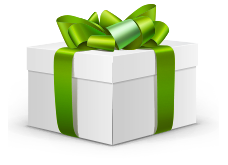 Step 2
Your guests contribute to both Group Gifts and Na'amat Canada
Step 3
After the party, we send you the money & the rest to Na'amat Canada

HOW YOUR CONTRIBUTION HELPS:
Na'amat Canada raises funds to support these installations in Israel: • 233 daycares • 30 legal aid bureaus • 20 vocational high schools • 1 domestic violence shelter and counselling centre, and many more services. In Canada: • School Supplies for Kids (for children in women's shelters) • Kosher Food Bank • Camp Scholarships • Educational Subsidies and more...
Testimonials:
When you choose Na'amat Canada as your Echoage charity, your birthday boy or girl can help give the gift of daycare or shelter to a child in Israel.
Get your party started
212-5555 Westminster Ave.
Côte Saint-Luc, Quebec, H4W 2J2
www.naamat.com