E-Invitations, Group Gifts, Charitable Giving.
How it works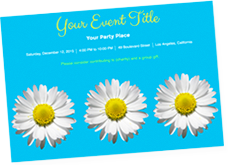 Step 1
Select custom invitations, rsvps, & thank you notes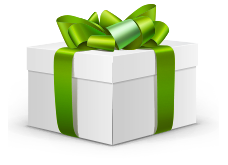 Step 2
Your guests contribute to both Group Gifts and Nourish America
Step 3
After the party, we send you the money & the rest to Nourish America

HOW YOUR CONTRIBUTION HELPS:
Your contribution helps hungry children in America have better lives! It's very hard for children who go to school hungry to be able focus and remember new facts - so they don't earn good grades. Then they feel bad about themselves and believe that they aren't smart. They don't have the energy to run fast and to win in sports. Children who go to school hungry feel sick, sad and tired most of the time. They believe that they are losers. But your donation will help change that! $1 Feeds TEN! A donation of only $1 to Nourish America helps us give 10 hungry children the nutrition they need to feel better, to remember the answers on tests and to run faster and jump higher in sports. But most importantly, they will be happier when they realize that they can be winners! $100 Feeds A THOUSAND children! THANK YOU for considering Nourish America for your party's charity!!
Testimonials:
"Before Nourish America, I never got an 'A'. Now I get all 'A's' and I'm going to be a doctor." Michelle, 6th grader living in a public housing project in Washington, DC. To see children in our programs, see our photos!
Heroes
Get your party started
c/o The Gateway Center, 2511 South Barrington Ave, Suite 100
Los Angeles, California, 90064
www.nourishamerica.org