E-Invitations, Group Gifts, Charitable Giving.
How it works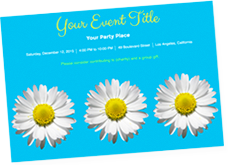 Step 1
Select custom invitations, rsvps, & thank you notes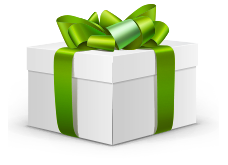 Step 2
Your guests contribute to both Group Gifts and Save a Child's Heart
Step 3
After the party, we send you the money & the rest to Save a Child's Heart

HOW YOUR CONTRIBUTION HELPS:
Continue to save children's lives by providing free heart surgery for children suffering from heart disease, and, your funds will help to provide medical education to doctors from developing countries so that in the future, children from these countries will be able to be treated in their home communities.
Testimonials:
We chose to be a part of SACH because we wanted to teach Jensen at an early age to give back to people that are less fortunate and show him, and everyone around us, how important it is to be charitable. It is a gift to receive and a gift to give. It is all about balance and passing on the love. We are overly happy to be a part of SACH and will continue to be part of it in any we can!
Thank you,
Lori Mandelbaum
Get your party started