E-Invitations, Group Gifts, Charitable Giving.
How it works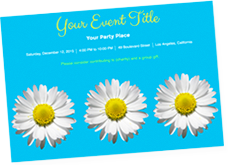 Step 1
Select custom invitations, rsvps, & thank you notes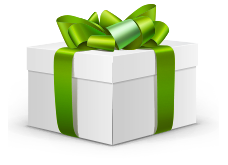 Step 2
Your guests contribute to both Group Gifts and Scientists in School
Step 3
After the party, we send you the money & the rest to Scientists in School

HOW YOUR CONTRIBUTION HELPS:
By choosing Scientists in School, a STEM education charity, you are helping to keep virtual and in-person workshop costs low so that every child in Canada is actively engaged in the seeing, doing, and understanding of science, technology, engineering, and math (STEM); You are helping to ensure that our workshops are accessible, regardless of the socio-economic status of a school or community, you are supporting vulnerable children, and children in rural, Indigenous, remote and newcomer communities; You are providing fun, engaging, hands-on experiences that ignite scientific curiosity and encourage exploration and discovery! Thank you for choosing Scientists in School!
Testimonials:
The workshop was incredible! The kids had a blast. They were able to complete the activities with minimal help (ages 5 and 8). The presenter was so patient and was easy for the kids to relate to. We are so thankful to Scientists in School for putting this together. -Parent after a community workshop
The workshops are always so engaging and provide a hands-on learning experience. Even with the pandemic, Scientists in School delivered a safe, exciting, and informative session. They were so adaptable and flexible. Can't wait to book again next year!" – Grade 5 Teacher
Get your party started