E-Invitations, Group Gifts, Charitable Giving.
How it works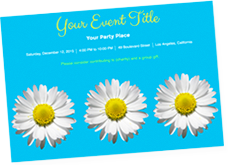 Step 1
Select custom invitations, rsvps, & thank you notes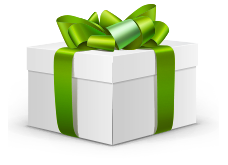 Step 2
Your guests contribute to both Group Gifts and Share Our Strength
Step 3
After the party, we send you the money & the rest to Share Our Strength

HOW YOUR CONTRIBUTION HELPS:
Through the No Kid Hungry® campaign - a national effort to end childhood hunger in America by 2015 - Share Our Strength is working with governors, mayors and state, community, faith and private sector leaders across the country to connect families at risk of hunger with the programs that can help them. Our focus is on long-term change, the difference between just feeding a child today and making sure that children in the United States never go hungry again. Share Our Strength's No Kid Hungry campaign gives more kids a healthy start to the day by supporting effective school breakfast programs; ensures kids have food at home by helping more eligible families enroll in the Supplemental Nutrition Assistance Program (food stamps) and Supplemental Nutrition Assistance for Women, Infants, and Children (WIC); keeps kids nourished outside of school hours by ensuring access to afterschool programs that provide snacks or meals; and increasing participation in summer meals programs. Another important component of the campaign is nutrition education. Share Our Strength teaches families how to cook healthy, affordable meals through Share Our Strength's Cooking Matters® program.
Get your party started