E-Invitations, Group Gifts, Charitable Giving.
How it works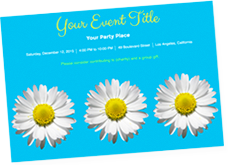 Step 1
Select custom invitations, rsvps, & thank you notes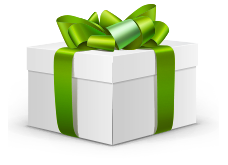 Step 2
Your guests contribute to both Group Gifts and The Montreal Children's Hospital Foundation
Step 3
After the party, we send you the money & the rest to The Montreal Children's Hospital Foundation

HOW YOUR CONTRIBUTION HELPS:
The Children's treats more than 250,000 sick children each year and the Hospital's need for state-of-the-art equipment, specialized projects and innovative research continues to increase. The Foundation's annual campaign helps to ensure that the Hospital's most urgent needs are met, allowing The Children's to continue to provide the superior care for which it is renowned. The funds we raise are used to purchase necessary medical equipment for complex surgeries, to ensure proper follow-up of patients' conditions and to enhance the healing environment.
The construction of the future Montreal Children's Hospital of the McGill University Health Centre is progressing rapidly at what is currently Canada's largest construction site on the Glen Campus.
The future Montreal Children's Hospital will have 154 beds to receive young patients from all over Quebec. Each room will be single-patient, with the goal of aiding the healing process by controlling the spread of infections, and enabling family members to be present. Our new facilities will better accommodate new technologies and equipment, allowing for faster diagnosis, less invasive treatments, and subsequently, shorter recuperation time for patients.
The Montreal Children's Hospital Foundation is making a substantial contribution to the project by raising 100 million dollars through The Best Care for Children Campaign, chaired by Marc A. Courtois.
Testimonials:
"Every day I meet children and families facing seemingly insurmountable challenges. And every day I am inspired by their fighting spirit, as they find the courage with themselves to face each obstacle head on."
Dr. Sharon Abish, Pediatric Hematologist-Oncologist
Get your party started