E-Invitations, Group Gifts, Charitable Giving.
How it works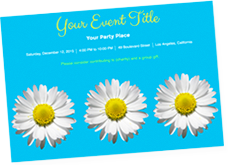 Step 1
Select custom invitations, rsvps, & thank you notes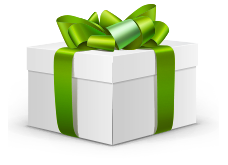 Step 2
Your guests contribute to both Group Gifts and WWF-Canada
Step 3
After the party, we send you the money & the rest to WWF-Canada

HOW YOUR CONTRIBUTION HELPS:
WWF is working hard to save our planet's natural resources. Everyone, including grownups and children have an important role to play. We ask everyone to reduce pollution. WWF asks everyone not to waste things. That way all living creatures can have enough food. They can have enough water. Then they can raise healthy families.
All living creatures are part of an ecosystem. We all depend on each other. This is why we get very worried when any living creature becomes endangered. Endangered means almost all of a species is gone. Soon there will be none left in the whole world.
When an animal is extinct it is gone forever. When a plant is extinct it is gone forever. There is nothing we can do to get them back. When we protect animals that are endangered we give them the chance to raise families. Then they can increase their numbers.
By choosing WWF you are helping to protect wild animals that are at risk. You are helping endangered animals such as polar bears, marine turtles, right whales and pandas. You are also helping protect the land, forests and oceans where they live.
Testimonials:
"I sincerely believe we are causing irreparable damage to our planet and more awareness and more decisive action needs to take place otherwise we risk the well being of future generations. Who needs birthday presents when you can help change the world instead?"
That was Slavie Deveaux's outlook when her mother reminded her that her 10th birthday was coming up. Slavie, from Eastern Passage, Nova Scotia, decided that instead of birthday presents, she wanted her friends and family to donate to WWF's symbolic adoptions program to help the World Wildlife Fund look after wildlife and their habitats.
"She wanted to do something different," explained her mother, Megan. "She gets a lot of presents that she rarely uses, and by substituting these presents with the WWF adoption program she knew that the money was going somewhere good."
Slavie's generous birthday wish benefited everybody involved. She and her friends felt proud of themselves, their parents were delighted, and everybody learned something new about Canadian wildlife.
Choose WWF for your next ECHOage birthday party and WWF will send your child a FREE polar bear keychain and educational polar bear poster! Sign up today, and when your party closes WWF will mail your package to say thank you for supporting us! Please note that this product is not recommended for children under 3 years old.
Get your party started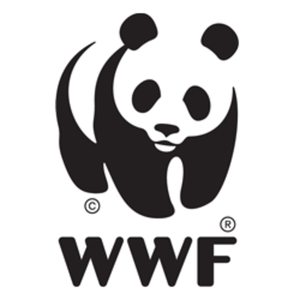 410 Adelaide St W, 400
Toronto, Ontario, M5V 1S8
www.wwf.ca