E-Invitations, Group Gifts, Charitable Giving.
How it works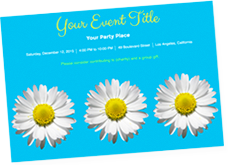 Step 1
Select custom invitations, rsvps, & thank you notes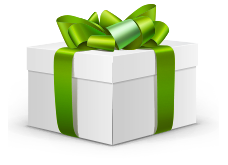 Step 2
Your guests contribute to both Group Gifts and YMCA of Greater Toronto
Step 3
After the party, we send you the money & the rest to YMCA of Greater Toronto

HOW YOUR CONTRIBUTION HELPS:
For more than 160 years, the YMCA has offered children, teens, young adults and families opportunities for personal growth, community involvement and leadership. Your gift to the YMCA will provide critical services for children, adults and families in your neighbourhood and across our city, including: child care, summer camps, outdoor education, safe spaces for teens, youth leadership development, support for street-involved and LGBTQ2S youth, access to health and fitness programs and more. Your gift will create more spaces for children and families to thrive!
Testimonials:
"For nearly 2 years, the Y has been a place for my daughter and me to have time just to ourselves. We go swimming, she plays on the jungle gym, and she attends kid's sports on Sundays. She's got a place that she considers special, and so do I. There's a feeling of family there that you just don't find at a regular gym. I wish I had this opportunity with my parents when I was younger."
Get your party started