ECHOage Birthday Heroes Are
Changing The World
Read their stories and you will be inspired by their generosity and love. You're never too small to make a big difference.
Meet Our ECHOage Birthday Hero
Billie
Billie Supported
Sunnybrook Foundation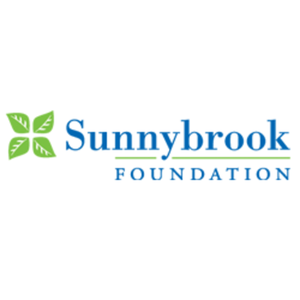 Why I chose to support Sunnybrook Foundation
My great-auntie Loli is very special to me and her brother, Jeff, was diagnosed with ALS 2 years ago. When I decided to donate half of my birthday money, I knew right away that I wanted it to go towards ALS research so that no more families need to go through what Jeff and his family are going through right now. I learned that the Sunnybrook Hospital does really great research for Bulbar Onset ALS, which is exactly what Jeff has, and that is where I asked that my donations go. It feels so good to donate money, and to do good for my community and the world. My Mommy and Daddy are so proud of me and hope that other kids will be inspired to do what I did when it comes time to plan their birthday parties too! I am only 1 year old and am already making a difference in the world...imagine how much good would come if all kids did the same?
Billie's Gifts
A Swing Set
Why I chose my gifts
I feel so lucky to have so many friends living on my street. We are always playing outside and I want to have somewhere where everyone can come hang out! All my buddies are already SO excited to come swing and slide with me!