E-Invitations, Group Gifts, Charitable Giving.
How it works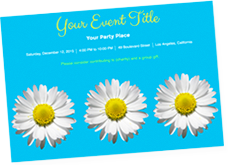 Step 1
Select custom invitations, rsvps, & thank you notes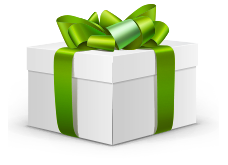 Step 2
Your guests contribute to both Group Gifts and Second Harvest Canada
Step 3
After the party, we send you the money & the rest to Second Harvest Canada

HOW YOUR CONTRIBUTION HELPS:
Every dollar donated allows Second Harvest to provide two healthy meals to people experiencing food insecurity across Canada. Last year, Second Harvest rescued and delivered 22.3 million pounds of food, valued at $64 million to a wide variety of social service agencies supporting children, families, individuals and seniors.
Testimonials:
"Second Harvest gives food to people who can't afford to buy food. They do this so that people won't be hungry, sad, sick and so their stomachs won't hurt. I felt really happy that I donated money to Second Harvest so that people had food to eat. Whenever I don't feel like eating my dinner, I say to my Mom or Dad, 'Don't throw that in the garbage. Save it for another day or for a snack because because I don't want it to go to waste.'"
Remy Abramson
Get your party started