E-Invitations, Group Gifts, Charitable Giving.
How it works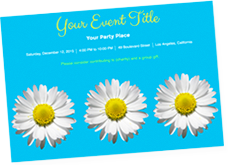 Step 1
Select custom invitations, rsvps, & thank you notes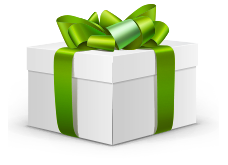 Step 2
Your guests contribute to both Group Gifts and Second Harvest
Step 3
After the party, we send you the money & the rest to Second Harvest

HOW YOUR CONTRIBUTION HELPS:
Every dollar donated allows Second Harvest to provide two healthy meals to people going hungry in Toronto. 40% of the people who receive food through Second Harvest recipient agencies are children and youth.
Testimonials:
"Second Harvest gives food to people who can't afford to buy food. They do this so that people won't be hungry, sad, sick and so their stomachs won't hurt. I felt really happy that I donated money to Second Harvest so that people had food to eat. Whenever I don't feel like eating my dinner, I say to my Mom or Dad, 'Don't throw that in the garbage. Save it for another day or for a snack because because I don't want it to go to waste.'"
Remy Abramson
Get your party started