E-Invitations, Group Gifts, Charitable Giving.
How it works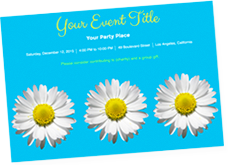 Step 1
Select custom invitations, rsvps, & thank you notes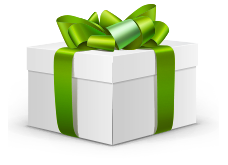 Step 2
Your guests contribute to both Group Gifts and Raising the Roof
Step 3
After the party, we send you the money & the rest to Raising the Roof

HOW YOUR CONTRIBUTION HELPS:
At Raising the Roof, we believe that preventing homelessness before it happens is an essential part of ending this crisis in the long-term. Your donation benefits prevention programs for at-risk youth and other demographics, ensuring that they stay housed and have the supports needed to achieve their potential.
Testimonials:
A single parent living on the outskirts of Vancouver, Nadine's* poorly paid jobs made it hard to make ends meet and to provide for her three and five year old daughters. She worried constantly that they would lose their home. A friend suggested that Nadine check out BladeRunners – a Raising the Roof partner agency. BladeRunners supports young people in difficult situations to develop their skills and employment opportunities through a structured training program. Today, she is employed as a Site Safety Officer. She has a bright, secure future and her young family has safe, affordable housing. *The individual's name has been changed.
Get your party started